Dr. Jim Wand Legendary Stage Hypnotist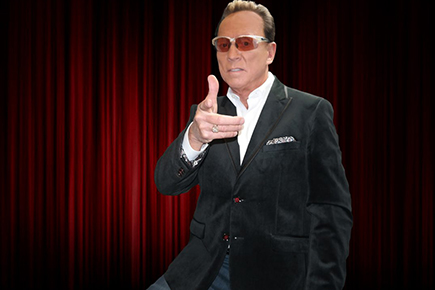 Saturday, March 10, 2018 at 8PM
Dr. Jim Wand has been involved in the field of hypnosis for over 30 years. Dr. Wand has a BS in Psychology, an MS in Counseling and a Doctorate in Philosophy. He has over 11,000 professional engagements to his credit and is considered to be one of the top hypnotic entertainers in the world today. He has performed in every state and 10 foreign countries, many on multiple occasions. He also is considered an expert in the field of personal and group motivation.

He has worked with such personalities as Jay Leno, Conan O'Brien, Chris Rock, Heidi Klum, Carrot Top, Larry the Cable Guy, Jeff Probst the host of Survivor, Sylvester Stallone, George Strait, The Judds, and Rascal Flatts, just to mention a few.

Dr. Wand has also appeared on numerous T.V. programs including a national FOX special entitled "WOW", Comedy Central (numerous times), and on almost every other major TV network.

Tickets are $15 plus tax and an online/phone ticketing fee (this fee is waived when tickets are purchased at the Resort Club). Tickets in the ADA sections are for patrons with mobility disabilities.
Doors open at 7pm for the 8pm show.
Must be 21 yrs of age or older to attend.