America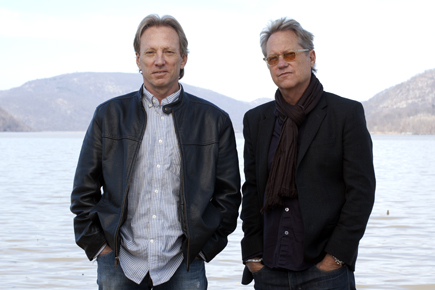 Saturday, January 12, 2013 at 9pm

Tickets available Friday, Oct. 19th at 10am CT.

The year 2010 marks the 40th Anniversary of perennial classic-rock favorite, America. Founding members, Gerry Beckley and Dewey Bunnell (along with former band mate Dan Peek) met in high school in London in the late 1960s and quickly harmonized their way to the top of the charts on the strength of their signature song "A Horse With No Name". America became a global household name and paved the way with an impressive string of hits following the success of their first #1 single. Forty years later, these friends are still making music together, touring the world and thrilling audiences with their timeless
sound.
America's journey has found them exploring a wide variety of musical terrain. Their best-known tunes, which also include "I Need You," "Ventura Highway," "Don't Cross The River," "Tin Man," "Lonely People," and "Sister Golden Hair" were cornerstones of 1970's Top 40 and FM rock radio. Enjoying massive success early in their career, America earned their stripes as musical soldiers on the battlefield amidst the excess, craziness and chaos of the 70's. The trio won the Grammy® for Best New Artist in 1972 and began
working with George Martin and Geoff Emerick in 1974. This successful team went on to record seven albums and several Top Ten hits, including "Tin Man" and "Sister Golden Hair".
From anonymous horses to fast-moving trains, America's extraordinary fourdecade
musical legacy of consummately crafted pop/rock songs, trademark lush harmonies and evocative lyrical landscapes will never go out of style.


Tickets are $30 or $40 plus tax and an online/phone ticketing fee (this fee is waived when tickets are purchased in the Gift Shop). Tickets in the ADA section are for patrons with mobility disabilities and up to three companions. If companion seating is not available because the ADA section is sold out, GFCR will offer other seats as close as possible to the accessible seat, if available, at the purchase price of the other section.

Hotel packages are available by calling 877-511-4FUN. Packages include a Saturday night stay in a deluxe king or double queen room, two tickets to the show and two dinners at Robert's Buffet. There are a limited number of hotel packages available.

Doors open 1 hour before show time.