Little River Band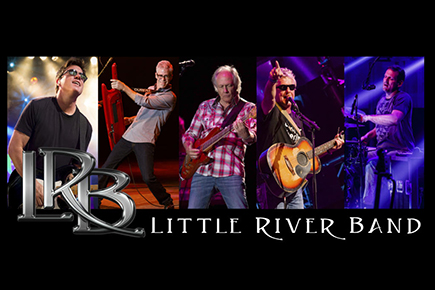 Saturday, February 17, 2018 at 8 PM

Through the 70's and 80's, The Little River Band enjoyed huge chart success with multi-platinum albums and chart topping hits like: "Reminiscing," "Cool Change," "Lonesome Loser," "The Night Owls," "Take It Easy On Me," "Help Is on Its Way," "Happy Anniversary," "The Other Guy," and "It's A Long Way There." Worldwide album, CD sales and digital downloads now top 30 million and The Little River Band has set a record for having had Top 10 hits for 6 consecutive years – In fact, they were the very first band to achieve this status! According to BMI, "Reminiscing" has garnered rare status with over 5 million airplays on American radio, and"Lady" is close behind with over 4 million airplays. Bringing their vocal and musical energy along with some cool arrangements to their timeless classic hits, each show creates new memories for the audience. The band enjoys watching their fans fall in love with the songs all over again as they are swept up by the show's powerful performance and the volume of hits from LRB's history.

Doors open at 7 PM for this 8 PM show.
Must be 21 years of age or older to attend.