Eddie Money 2019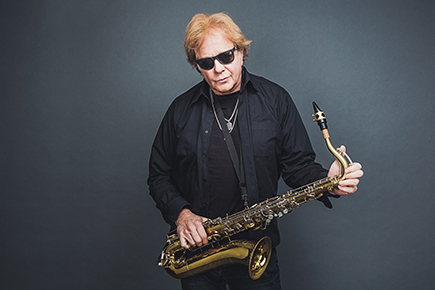 Friday, February 15, 2019 at 8 PM

Grand Falls E-Club pre-sale starts December 13th at 10 AM.
Tickets go on sale to the public on December 14th at 10 AM.

Eddie Money was born Edward Joseph Mahoney on March 21, 1949, in Brooklyn, New York. Although he dreamed of being a musician, after high school, Eddie decided to follow in his father's footsteps and become a police officer.

In 1968, after serving as a New York City Police Officer for two years, Money put his law enforcement career on hold to pursue music. He moved to Berkeley, California and began performing at local clubs. Then, in 1976, after changing his surname from Mahoney to Money, Eddie's fate changed when he was introduced to legendary promoter Bill Graham while performing at one of Graham's events. The two quickly became close, with Graham serving as both a mentor and manager to Money. Said Graham of Money, "Eddie Money has it all…not only can he sing, write and play, but he is a natural performer."

After signing a recording contract with Columbia Records, Money burst onto the scene with his eponymous debut album in 1977. Fans immediately fell in love with Money's sound, and the album, which went double platinum, featured hits like "Baby Hold On" and "Two Tickets to Paradise." Money followed the success of his debut album with a stream of Top 40 hits, as well as some of the era's most creative videos for songs like "Think I'm in Love" and "Shakin." In 1986, Money released Can't Hold Back, which featured the classic, Grammy-Nominated duet with Ronnie Spector, "Take Me Home Tonight." The song reached number 4 on the Billboard Hot 100. The album went platinum and also featured the hit "I Wanna Go Back."

These days, Money continues to delight new and old fans alike at venues throughout the country. Having opened the summer concert season at the famous DTE Energy Music Theatre in Detroit for nearly 20 years, Money draws fans from all over who are eager to see the legendary musician. Ask any concert attendee and they'll tell you he retains his signature style and performs with the same passion today as he did more than 30 years ago.

AXS TV, the premier destination for classic rock programming, is airing a new 10-episode reality series, "Real Money", following the daily lives of Money and his family. The series will include candid moments with Money as he deals with the struggles and joys of life at home with his wife, eight pets, and five wild and talented children. The series is as honest and open as it is heartfelt and hilarious, capturing every moment of the family's unique dynamic as they live, laugh, bicker, and rock under one roof.

Tickets are $40 and $50 plus tax and an online/phone ticketing fee (this fee is waived when tickets are purchased at the Gift Shop). Tickets in the ADA section are for patrons with mobility disabilities.

Doors open at 7 PM for the 8 PM show. This show is open to all ages.