Tommy DeCarlo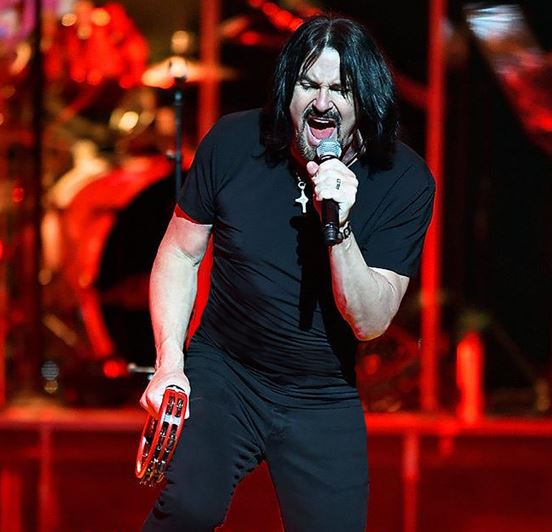 No Refunds or Exchanges for Tommy DeCarlo Singer of Boston!!!

Born in Rome, New York, and raised in Utica, Tommy's interest in music began in elementary school when he joined the school choir. He recalls, "Every year I would try out for one of the lead singing solo parts and every year I never got one. They always told me my voice was too soft." May years later, he would show the world that was not the case.

Tommy started playing piano when he was 14 years old, self-taught on an old upright in his living room. And as far as singing goes, DeCarlo explains, "When I first began to listen to Boston as a young teenager, I absolutely loved Brad Delp's voice and it gave me hope and inspiration at time in my life when I need it."

His journey that led to Boston happening many years later when in 2007 he posted cover songs and other music on his myspace page, and even wrote a song in honor of Brad Delp upon his passing. Hearing of a tribute being planned, Tommy reached out tot the band offering to sing should they need any additional vocalist. "I sent an email which included covers of the songs Smokin' & Don't Look Back, never thinking I'd get a reply"

Several weeks later, Tom Scholz happened to hear Tommy's cover of "Don't Look Back," and was shocked. Knowing every nuance of Brad's voice, he could not believe that this was not Brad singing, explaining, "I haven't heard anyone else sing like that in 35 years." Tommy was invited to sing a few songs at the Brad Delp Tribute. DeCarlo's reaction was, "I would have never believed this could happen in a million years. The next thing I knew I was on my was to Boston MA….. Are you kidding me?

Tommy was asked to join the band on their 2008 tour and has sang on every Tour since. Prior to that, Tommy was working as a credit manager at The Home Depot, had never been in a band, and the largest crowd that Tommy had sung in front of was a talent show in high school. Tommy has been touring and playing ever since.

Tommy currently resides in Charlotte MNC with his wife Annie of 33 years. The couple have two children and four grandchildren.

We want you to enjoy the entire show! Please arrive 30 minutes before show time to allow time for seating. All events will start at the listed time.